In this third volume of the definitive Usagi Yojimbo compilations, Usagi faces a new foe who wears a demon mask, the Eisner-winning
Grasscutter
story line receives a sequel, pickpocket Kitsune's history is revealed, and Sasuké the Demon Queller makes his debut! Collects Usagi Yojimbo Books 1416.
600 pages of Stan Sakai's enduring samurai masterpiece!
Also available in a signed and numbered hardcover edition, limited to 1,500 copies!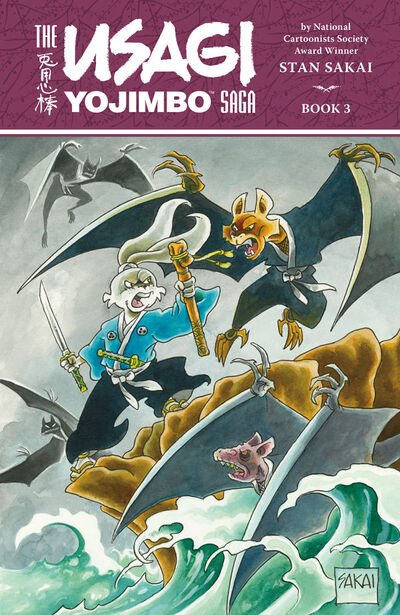 The book art for the softcover edition.
Contains the following collections:
Ad blocker interference detected!
Wikia is a free-to-use site that makes money from advertising. We have a modified experience for viewers using ad blockers

Wikia is not accessible if you've made further modifications. Remove the custom ad blocker rule(s) and the page will load as expected.